Rock Extreme 88 Obstacle 2pc
Area Need:   95ft x 35ft x 25ft
Minimum pathway to setup location: 6ft wide flat surface pathway
Required Electricity: 3- (110-volt, 15-amp)
Adult supervision always required: 2 minimum
Recommend Ages: 8 yrs and up
Set up on: Grass or Concrete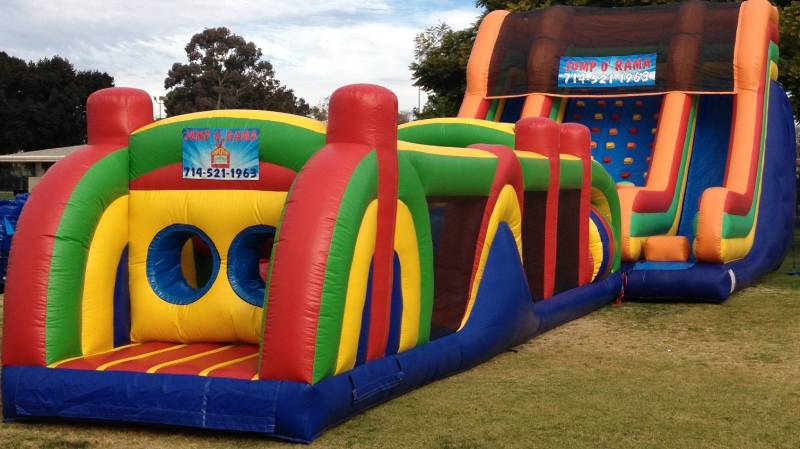 Please Call to Find Out If We Deliver to Your Area.
Jump O'Rama is independently owned and reserves the right to have delivery boundaries. We apologize in
advance if this causes potential clients any inconvenience.
We appreciate that you understand this in advance before considering using our delivery services.
We may have a minimum to deliver to your area
Please call to verify if you are in our local delivery area or if there is an additional delivery charge.
We again apologize in advance if we are unable to deliver to your area for our regular fees.